SECOND FLOOR – SALA DEGLI SPECCHI
The Sala degli Specchi is the multi-purpose room par excellence. Furniture and decor have been completely renovated with the intention of returning the building to its original look: terracotta floor tiles, ceiling frescoed with plant motifs and mirrored walls.
The Sala degli Specchi features a series of windows overlooking Rome and the Pincio and also a semicircular terrace overlooking Villa Borghese.
MAXIMUM CAPACITY
Served and seated dinner for up to 154 guests
Up to 180 standing guests
Parterre-style: up to 130 guests
SIZE
3,40m height
14,50m length
7,90m width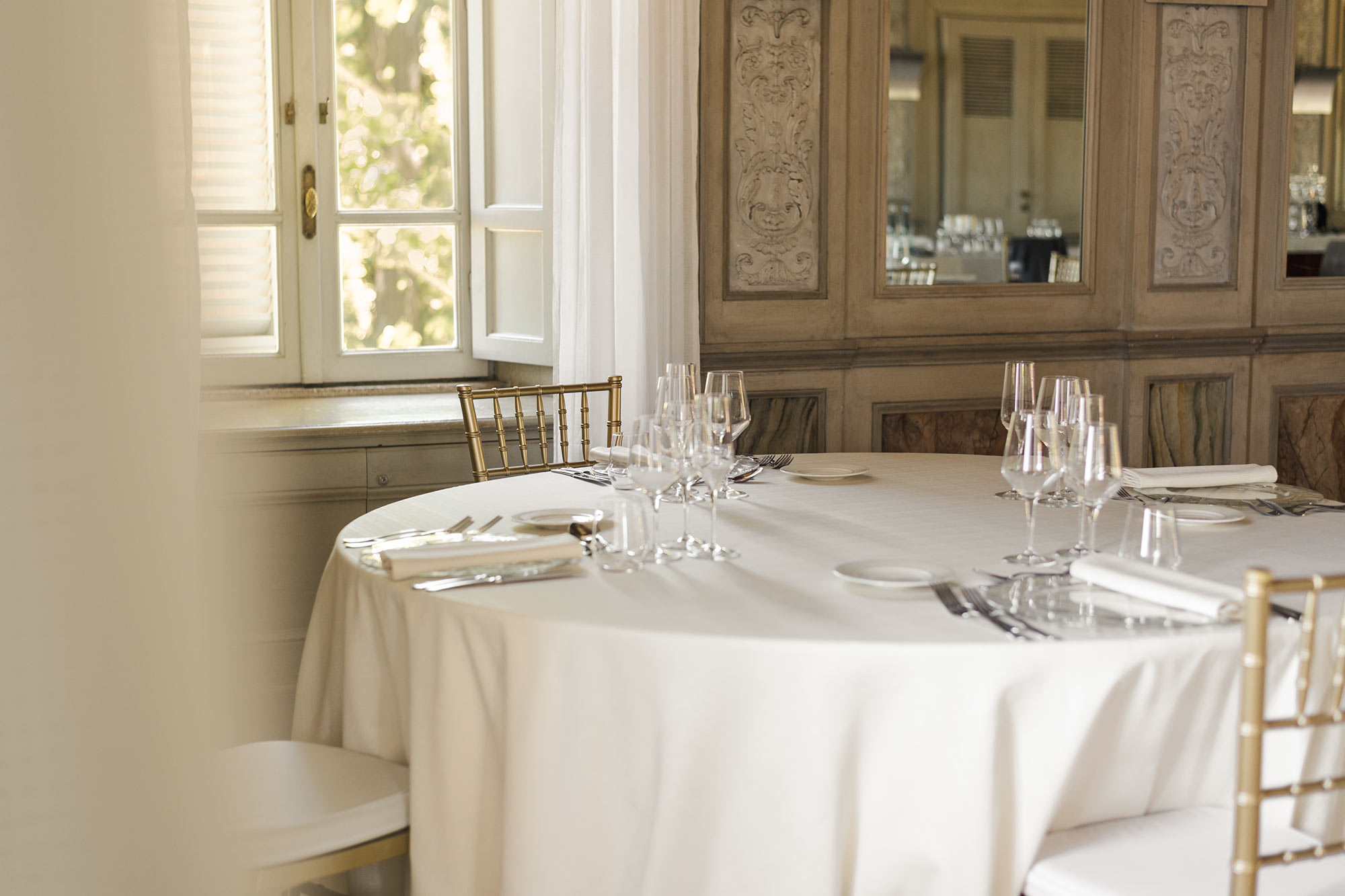 Contact us for more informations